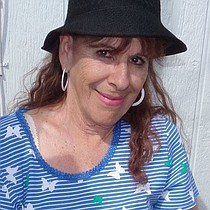 Recent Stories

We lit a candle for Dad.

Try to imagine for just a moment that you are a convicted felon.

So, I got to thinking this morning about something that has become a rare commodity.

Who can remember "Reefer Madness?" Yikes. That stuff was practically turning people into zombies!

This countdown to Christmas has gone by way too fast.

I have now come to the conclusion that maybe I am "Older Than Dirt."

Anyone who has ever loved a dog knows the pain of saying "goodbye."

Wow. Fats Domino is gone.

Once again we are blessed with an ever so small increase in social security.

Pumpkin Spice coffee creamer is here.