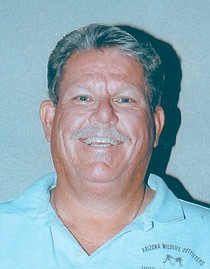 Don is a native Arizona resident who has spent his entire adult life (except for 2 years 9 months and 13 days in Uncle Sam's Army) pursuing his passion of enjoying the great outdoors of Arizona.
Don worked as a law enforcement officer for over 15-years after his stint in the U.S. Army. After an on-the-job injury forced his retirement from the law enforcement field, Don decided to start a business to help others who enjoyed the great outdoors as much as he did.
Working with his friend Larry Sallee, Don started Arizona Wildlife Outfitters in 1987 in Kingman.
Recent Stories